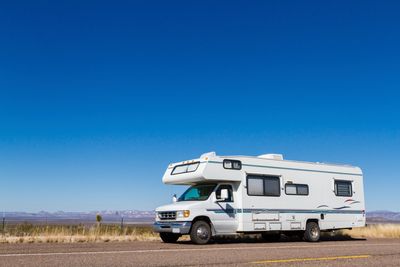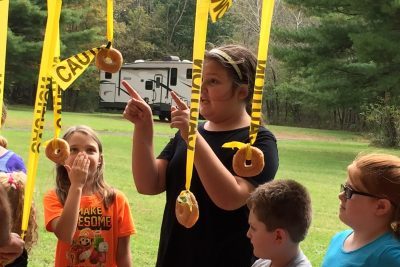 RULES AND REGULATIONS (click to view)
CHECK-IN IS * 2 PM
CHECK-OUT IS * 1 PM
ADDITIONAL FEES MAY APPLY FOR EARLY    CHECK-INS AND LATE ARRIVALS
1. DRIVE CAREFULLY AND SLOWLY THROUGH THE CAMPGROUND AND PLEASE WATCH OUT FOR CHILDREN AND PETS **** SPEED LIMIT IS 8 MPH
PLEASE CONSIDER** IS A FEW MORE SECONDS REALLY WORTH A TRAGIC ACCIDENT? 
WE WILL ENFORCE THIS AGGRESSIVELY!
2. IF YOU ARE STOPPED FOR EXCESSIVE SPEEDING YOU WILL BE ASKED TO OBEY THE RULES.
THE  SECOND TIME YOU MAY BE ASKED TO LEAVE THE PARK. WE PERSONALLY BELIEVE  AFTER  WATCHING THIS GO ON WAY TOO MUCH ITS TIME TO MAKE PEOPLE FOLLOW THE RULES 
3. QUIET TIME IS FROM 10:00 PM TO 8:00 AM SUNDAY THROUGH THURSDAY, FRIDAY AND SATURDAY NIGHT 11:00 PM
4. PLEASE RESTRICT NOISE SO AS NOT TO DISTURB YOUR NEIGHBORS* BE CONSIDERATE OF OTHERS, YOU WOULD WANT THE SAME.
5. GUESTS MUST BE OUT OF THE PARK BEFORE QUIET TIME.
6. UPON ARRIVAL  ALL CAMPERS MUST STOP AT OFFICE. PICK UP YOUR RULES COPY AND HANDLE RESERVATIONS
7. INFORM THE OFFICE  OF ANY VISITORS INCOMING AND HAVE THEM STOP AND SIGN IN ON OUR VISITOR SHEET
8. IF YOU ARE PLANNING ON MORE THAN 8 PEOPLE ON YOUR SITE ,PRIOR  APPROVAL MUST BE MADE WHEN YOU MAKE RESERVATIONS..WATCHING WHO IS COMING  AND GOING HAS BECOME A PROBLEM, WE WANT TO CORRECT SO WE APPRECIATE YOUR  CO-OPERATION IN ADVANCE.
9. PLEASE BE MINDFUL WE NOW HAVE A  PAVILLION AND UPON COMPLETION . LARGE GATHERINGS WILL BE WELCOME TO BOOK  A NICE SHADED AREA AT PAVILION.
10. ALL CAMPING EQUIPMENT MUST BE  CONFINED TO YOUR SITE AND NOT EXTEND ONTO OTHER CAMPSITES. EMPTY OR NOT. YOU HAVE NOT PAID FOR ANOTHER SPOT AND YOU HAVE NO WAY OF KNOWING  IF ITS BOOKED.
11. ATV'S AND SIDE BY SIDES MUST BE TRAILERED WHILE IN CAMPING AREA AND ON ALL OWNED PROPERTY OF THE PARK.
12.  OUR MOTOR CYCLE POLICY WILL BE CONSIDERED ON A CASE BY CASE BASIS.  PLEASE INFORM US UPON MAKING RESERVATIONS SO THERE IS NO CONFUSION AND  ARRANGEMENTS CAN BE MADE. DO NOT IN ANY CIRCUMSTANCES ENTER THIS PARK  AND NOT STOP AT THE OFFICE WITHOUT AUTHORIZATION TO ENTER PAST THE  OFFICE.
13. GOLF CARTS ARE PERMITTED IN THE PARK FOR TRANSPORTATION TO AND FROM YOUR SIGHT AND FOR THE DISABLED. NO JOY RIDING PLEASE.
14.  BICYCLES ARE HAPPILY WELCOMED IN THE PARK. MANY KIDS RIDE THE HERE.  **ALL THE MORE REASON TO KEEP YOUR VEHICLE SPEED AT 5 MPH 
15. ALCOHOLIC BEVERAGES ARE PERMITTED ON YOUR SITE BUT MUST BE CONCEALED AT ALL
TIMES AND CONSUMED IN MODERATION. DISTURBING LANGUAGE AND OR  DISORDERLY CONDUCT WILL RESULT IN REMOVAL OF THE INDIVIDUAL OR  INDIVIDUALS
16. CAMPFIRES ARE ALLOWED IN SUPPLIED FIRE RINGS FOR EVERYONE'S SAFETY PLEASE , NO FOOD OR GARGAGE LEFT IN THER RING'S
17. DO NOT CUT BRANCHES FROM OUR TREES OR SHRUBS
18. DO NOT DRAG BRANCHES FROM THE WOODS
19. FIREWOOD WILL BE AVAILABLE INSIDE THE GATE CLOSE TO ENTRANCE AND OFFICE.
20. WE SUPPLY A DUMPSTER AT THE GATE FOR YOUR TRASH
21. PLEASE KEEP THE BATH HOUSE CLEAN AND REPORT ANY ISSUES TO THE OFFICE.
1. LEASHED PET'S ARE WELCOME
2. CLEAN UP AFTER YOUR PET'S
3. PLEASE CONTROLL THEM. NO EXCESSIVE BARKING. ITS NOT FAIR TO ALL OTHER CAMPERS.
4. NEVER LEAVE A PET UNATTENDED 
1. ANY CHILD AT OR NEAR THE POND MUST BE SUPERVISED BY A PARENT OR GUARDIAN AT ALL TIMES 
2. FISHING IS CATCH AND RELEASE ONLY
3. NO SWIMMING-  PERIOD!